Writing the first draft of your MBA application essay can be a daunting task for many.
With only two weeks to apply to the B-School of my choice, I remember feeling overwhelmed several times at the quantum of work I had to put in when writing my MBA application essay. The following scenes I am sure would seem familiar to many of you who have started working on your essays.
Day 1
Another minute ticked away. Still blank. I glanced at the clock. 12.30 pm. Almost lunchtime. I had been sitting in front of my laptop since 8 AM. A page inWord 2007, expansive in its white blank glory sat staring back at me.
I knew the stories I would include as part of my essays. I knew those like the back of my hand. Yet I struggled to weave together one coherent sentence.
"Please detail, your two most significant achievements. These could be either professional or personal but relevant to your application to the ISB. (300 words max)"
I read the essay topic. Again. Probably for the 50th time, I asked myself, "How can I manage to write two stories in 300 words?" 150 words for each achievement. The word limit was stringent. The essay editor wouldn't permit one character more. I wrote a line and erased it.
6.30 PM
Still struggling. Frustrated, I decided to call it a day
Day 2
I squandered away the better part of the day warming the seat of my chair without accomplishing much. I thought my head was going to implode though.
I spent two full days unsure of how to even start writing my essays until I came across what I would term a 'catalyst'.
Sunday Times, on its cover page, carried an article – Steve Jobs' speech at Stanford's commencement ceremony.
It was simple, elegant, and powerful.
I loved it so much that I tore of that page and kept it by my side. I analysed the writing and the reasons why it was so effective. 'Effective' because it met its stated 'objective', that of engaging its readers.
There were no fancy words, no stringing of complex sentences into lengthy, tedious passages. In summary, it had all the ingredients that made a good story – intrigue, conflict, initiative, success. Most importantly, the elements were presented in a structure that flowed effortlessly.
Outlined below are some of the aspects from Jobs' speech that you can borrow when writing your essays. Additionally, I have included few short samples of writing mistakes many applicants make and solutions to overcome those.
What's in an opening sentence?
It sets the tone of your essay. Limited word space means the opening sentence be used akin to a news headline – pique your readers' curiosity.It's the start of your elevator pitch and if done right, chances are that Adcom reviewers will read your essay till the end.
For instance, Steve Jobs' opening sentence – "I never graduated from college. Truth be told, this is the closest I've ever gotten to a college graduation."
This line was written to capture its audience attention and it does it well, with a dash of humour.
Structure it Right
Much has been written about the START (Situation, Task, Action, Result, Takeaway) approach. Like all good frameworks, it lends a structure, removes ambiguity and most importantly, curbs the human tendency to ramble on.
The way Steve Jobs' narrates his experiences, you can see how he has,knowingly or unknowingly, used START to clearly outline –
The context
Woz and I started Apple in my parents' garage when I was 20. We worked hard, and in 10 years Apple had grown from just the two of us in a garage into a $2 billion company with over 4,000 employees. We had just released our finest creation — the Macintosh — a year earlier, and I had just turned 30. And then I got fired. How can you get fired from a company you started? Well, as Apple grew we hired someone who I thought was very talented to run the company with me, and for the first year or so things went well. But then our visions of the future began to diverge and eventually we had a falling out. When we did, our Board of Directors sided with him. So at 30 I was out. And very publicly out. What had been the focus of my entire adult life was gone, and it was devastating.
What he did
During the next five years, I started a company named NeXT, another company named Pixar, and fell in love with an amazing woman who would become my wife. Pixar went on to create the world's first computer animated feature film, Toy Story, and is now the most successful animation studio in the world.
The outcome
In a remarkable turn of events, Apple bought NeXT, I returned to Apple, and the technology we developed at NeXT is at the heart of Apple's current renaissance.
What he learned from his experiences
I'm pretty sure none of this would have happened if I hadn't been fired from Apple. It was awful tasting medicine, but I guess the patient needed it. Sometimes life hits you in the head with a brick. Don't lose faith. I'm convinced that the only thing that kept me going was that I loved what I did. You've got to find what you love.
Succinctly Yours – Importance of being Concise and Precise
You have planned your narrative. You have identified the situation, detailed your role, the actions you took, and captured the impact. And now you are staring at a 700-word long essay instead of the intended 300 words.
Which parts stay and which parts go?
Tendency to sweat stuff on seemingly substantial (but in reality inconsequential) details is a real temptation. When you strip away all the layers and distil each sentence to its core, you are doing your readers a big favour. Saving their time while succinctly putting forth your point.
An important tip to remember when deciding what to exclude and what to refine further would be to ask yourself "What's the point of this sentence?". Adcoms have limited time to review thousands of applications. Therefore, each line in your essay must share a common goal, that of logically progressing your narrative. At the same time, your readers must be able to easily grasp the importance of your actions and their impact.
Sample it!
Reproduced here is an example of a long winded sentence –
Soon after MBA I want to update my current website and develop it as a place for studentsto connect with teachers across geographies, thereby bringing affordable pricing within reach of anyone using analytics to develop personalized services, and products, and help user get best resources with minimum effort.
The problem with the above sentence is that it has too much content juxtaposed together, making it unwieldy. Consequently, comprehension takes a major hit.
For example, "thereby bringing affordable pricing within reach of anyone using analytics to develop personalized services". Does it mean that the website will provide affordable rates for users who use analytics or does it mean that the website will use analytics to provide affordable rates for its users?
There are several ways to simplify the sentence. One would be to break it into smaller sentences.
Another would be to find alternative words that consume less space. For instance, "Soon after MBA" can be instead written as "Post MBA".
A simpler and shorter version would be
Post MBA, I want to transform my website into an analytics driven global student engagement platform that offers personalized assistance.
The original 49-word sentence was condensed to only 20 words without leaving out the most important elements.
I assume therefore I am
You could get carried away by the knowledge you have acquired working in your industry or company. Unknowingly, you assume everyone else would instantly understand your work and your goals. Remember, there are diverse industries, diverse functions, and diverse terminology to describe experiences. Expand acronyms and explain those terms. Demonstrate empathy for your readers. Through your words, hold their hands and walk them through your world by making it easier for them to understand what you have done.
I have recreated a sample with technical jargon that leaves the reader with no clue about either its meaning or its significance
I completed a high profile project using EMI interference and automated sphygmomanometer to create sensor based control for home and office automation
A better version would be
I completed a $20 million automation project that resulted in 60% energy savings for my client
Conclusion
Writing your first essay seems intimidating if you don't start. Let go of your fears and start writing. Remember you are not the only one facing the fear pangs, we all do but essay writing is also a cathartic process, when you complete the essays.
I hope you enjoyed reading the post and find it useful when you're crafting your essays.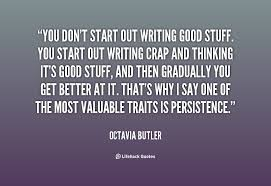 Deepthi Rajan